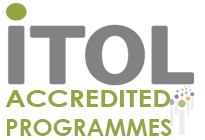 Bored with your basic life support training?
Is your basic life support training stimulating and does it give you the confidence to deal with life-threatening emergencies?
If not, then how about trying something different!
This innovative Nationally Accredited program is designed to increase your confidence when dealing with life-threatening emergencies in the Dental Practice.
The course instructor acts as the casualty using realistic make-up to simulate critically ill patients. Participants in small teams then deliver the appropriate treatment using current RC(UK) guidelines. Following each scenario full feedback is given to the group allowing them to self reflect on their performance.
This course is a robust replacement for a standard BLS only training session, as it allows for extensive team interaction and helps to build not only your confidence but competence when dealing with medical emergencies.
As part of the course material you will receive a fully interactive training resource for medical emergencies and a mini Anne training manikin to practice basic life support skills at any time.
This course may be more expensive than your current training; however, the course fee reflects the quality of the training and the support material provided. Donít forget this is not your traditional basic life support session.
The course content is of the highest quality written and presented by a leading UK expert in medical emergency education, who teaches for both the Resuscitation Council (UK) and European Resuscitation Council (ERC).
This course is delivered within your own Practice for up to a maximum of twelve members of staff. Please contact us if you require training for larger numbers.
Course objectives

By the end of this session, you will be able to:
Identify and deal with seriously ill patients using the ABCDE approach.
Undertake blood-glucose measurement from a patient as required.
Identify and practically deliver the appropriate drugs in an emergency.
Carry out an initial assessment of an unconscious patient.
Safely administer of oxygen.
Carry out the treatment for choking using a simulation aid on a live subject.
Identify the most suitable method of establishing an airway depending on the clinical status of a patient.
Practise basic life support skills on adults and children.
Safely use an automated external defibrillator (AED) as required.
Develop confidence as a team member and leader.
Enable the safe handover of the patient to the ambulance team.
Cost: £499.00 + VAT (For courses in South West England. Please call us for a quote for training across the UK)
Call today to book your course or make an enquiry
Tel. 01935 706632
Listed CPR course provider, University of Bristol, Postgraduate Dental Unit